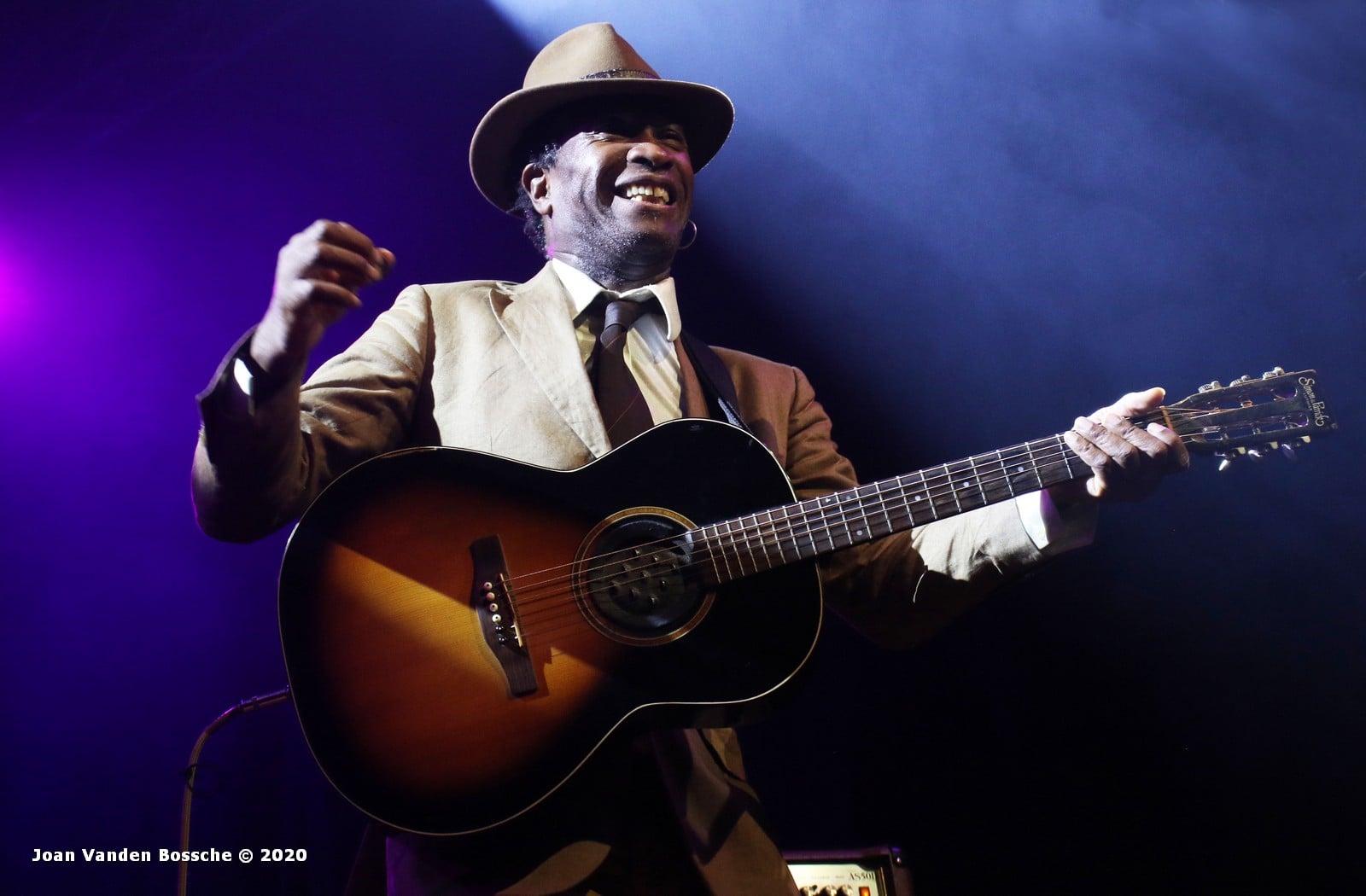 On July 23rd, one of the most beautiful places in Šakiai will be filled with blues rithms: the energetic Bai Kamara Jr. together with the band "The Voodoo Sniffers" will be performing at Zypliai manor ensemble. The artist is excited to see the country and get to know lithuanian audience better – before that, he is openly sharing stories about his life, inspiration and music career.
Blues at Zypliai manor ensemble
"It's my first time here. Of course I've heard about the country – I know that it's beautiful, and that it has beautiful nature. I am really looking forward to seeing that. It's the first time I am going that far for a performance", – says Bai Kamara Jr.
According to the artist, he is really looking forward to performing in open air at Zypliai manor: "Playing outside is a beautiful thing – especially if the weather is great. Plus, I think it depends if it is a small audience or a big one. It makes it easier to find the connection with the listeners. You feel more relaxed, often talk about the nature around you, putting it into the introduction of a song – it puts you at ease."
Bai Kamara Jr. will be performing together with "The Voodoo Sniffers", which includes four members: guitarists Tom Beardslee, Eric Moens, Désiré Somé and Patrick Dorcean on percussion.
Unexpected career start
Today, the well-known performer Bai Kamara Jr. says that he takes inspiration from everything: "I think every place that I have been to, offers some sort of inspiration. Whether it is lyrically of musically or even inspiration for food. I spend a lot of time on holidays in Spain, so I am heavily inspired by that country. And even by the country where I live, and that is Belgium. I get inspiration from everywhere. I am sure of it. When I leave Lithuania there will be a certain song that will inspire me and remind me of the time when I performed here. As a song writer I like to observe and I try to put the smell and the taste into the song."
The performer himself says that his creativity comes from his colourful personal life experience. Bai Kamara Jr. was born in Sierra Leone, but he spent a lot of time in Europe and travelled all around the world even as a child. According to the artist himself, the opportunity to see the different cultures and their people gave him a creative impulse which later grew into music.
"When it comes to composition I bring my life's journey into composition. I was born in Africa – I lived between the UK and Sierra Leone. My mom was an ambassador and we travelled to so many different places, so I was very exposed to the world at an extremely young age. Now I am living in Belgium, and I have lived in a lot of other places before.
So, I find good things in different kinds of music. If something inspires me, I try to incorporate it into my music – not copying it, but just adding a touch of the inspiration. So, I soak up all those influences.
Lately, I was going back to the basics of my own music, looking at how it started. My music is blues and I do it in the way that Africans do it because it was born in Africa. Blues was brought to America by slaves from Africa. And I did not even realise that, because I lived in Europe for the most part of my life, so I had to go back to the history and find that it is really our music.
I tried to mix the African blues into my music, but I am as much African as an European so it makes me a mediator between Africa and Europe. On my new record that I work on right now, I am letting people know what is happening in Africa with the music", – says the artist.
Music born from real stories
"I'm a listener. I listen to people's stories and I tell them through my songs. I used to play at bars, and it's fascinating, because when a person gets just slightly drunk, a total stranger will tell you all their stories. They kind of know me because I perform at this bar, and after a gig, I sit down, so people tend to come to me. And I don't push away from them, I listen to their stories.
Of course, my music comes from my own stories as well. Another aspect that I bring into them is that lately I tend to portray them with humor, because I think that sometimes we take ourselves way to seriously. And as I'm getting older, I like funny things and to laugh at them more often. We live in an era where life is so difficult to people, so sometimes a bit of humor helps. So that's my songwriting aspect", – tells Bai Kamara Jr.
The performer adds that he also writes songs from a woman's perspective: "There are a lot of women who tell me their stories. There are so many funny things in life, for example when taking your kids to school and in the morning one of them doesn't want to go, but if you arrive late, then there's no parking place for you and if you don't take the tram, theres gonna be a traffic jam. All this kind of stuff."
Bai Kamara Jr. together with "The Voodoo Sniffers" will be performing at the Zypliai manor ensemble on Friday, July 23rd.
JSC "Kuchmistrai" info